New Fences, Repairs, and Cleaning/Staining
We specialize in a wide range of services, including building new fences, repairing existing ones, and cleaning and staining fences to keep them looking their best. Our experienced team is dedicated to providing high-quality workmanship, personalized attention, and exceptional customer service to every client.
Whether you're looking to enhance your home's curb appeal, create a safe and secure backyard for your family, or simply maintain your existing outdoor features, we're here to help. With our extensive knowledge of different fence styles and materials, we can guide you through the process of selecting the perfect fence for your needs and budget. And with our comprehensive repair and maintenance services, we can ensure that your fences continue to look and function their best for years to come.
At Bass Lawn and Gardens, we believe that installing a new fence on your property can bring a range of benefits that make it a great investment. Here are some of the advantages that a new fence can offer:
Increased privacy: Installing a fence can provide you with greater privacy and seclusion from your neighbors and passersby. This is especially beneficial if you have a home that's close to the street or if you want to create a backyard oasis where you can relax without feeling watched.

Enhanced security: A fence can also help to enhance the security of your property. It can act as a physical barrier to deter unwanted visitors from entering your yard, which is especially important if you have children or pets. Additionally, a fence can make it more difficult for burglars to access your home, adding an extra layer of protection.

Improved curb appeal: Installing a new fence can significantly improve the appearance of your home and increase its value. A well-designed fence can complement the architecture of your home and add to its overall aesthetic appeal. It can also create a beautiful backdrop for your landscaping and garden.

Noise reduction: A fence can also help to reduce noise levels from surrounding streets or neighbors. This can create a more peaceful and relaxing outdoor environment.

Versatility: There are many different fence styles and materials to choose from, which means you can find a fence that perfectly matches your needs, preferences, and budget. Whether you want a fence for privacy, security, aesthetics, or all of the above, there's a fence out there that's perfect for you.
By choosing the best fence company in Anna for your fence installation needs, you can rest assured that you'll get a high-quality fence that meets your expectations and budget.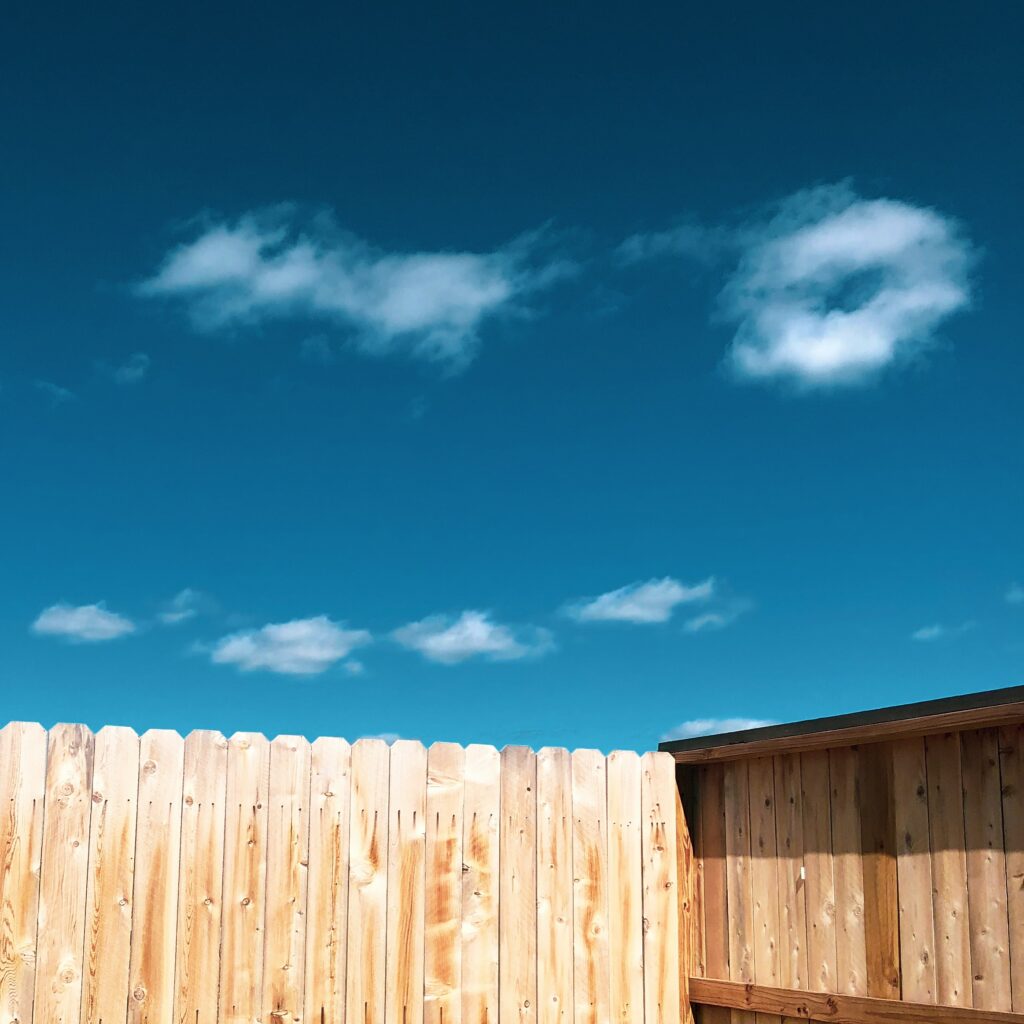 Fence Repair and Maintenance
We understand that maintaining a fence can be a daunting task.  That's why we recommend contacting a fence company in Anna. We're here to help with our professional fence maintenance and repair services. No matter what type of fence you have, we have the skills and expertise to get it back in top shape.
If you're looking for fence repair near me, you've come to the right place. Our team of experienced technicians is based locally and ready to serve your needs. Whether you have a leaning fence or need to replace a few boards, we can help. We provide expert advice on how to fix a leaning fence and other common fence issues, so you can rest assured that your fence is in good hands.
In addition to repairs, we also offer fence maintenance tips to help you keep your fence in great condition. Regular maintenance can help prevent the need for costly repairs down the road. And if you do need to replace fence boards, we can help with that too. Our team has the knowledge and expertise to show you how to replace fence boards properly to ensure your fence looks great and functions properly.
If your fence needs more than just a few repairs, we also offer fence restoration services. Whether your fence is faded, damaged, or in need of a complete overhaul, we can help restore it to its former glory. We offer fence staining and sealing services to protect your fence from the elements and keep it looking its best for years to come.
We pride ourselves on providing professional fence repair services that exceed our clients' expectations. We use only the highest-quality materials and equipment to ensure that your fence is repaired properly and looks great. Plus, with our competitive pricing and flexible scheduling options, you can trust that you're getting the best value for your investment.
If you're searching for fence repair near me or any of the other services listed above, contact us today to schedule your fence maintenance and repair services and keep your fence looking and functioning its best.
If you're searching for fence staining near me, and looking for a fence company in Anna, we offer professional fence staining services that can help you enhance the appearance of your fence and extend its lifespan.
Our team of experts provides a wide range of services, including fence staining and sealing, the best fence stain for cedar, and fence stain colors to choose from. We use high-quality stains that provide excellent coverage and protection against weather conditions.
Whether you want to know how to stain a fence or prefer to leave it to the professionals, we can help. Our team can advise you on the best options for your fence, including the benefits of fence staining and how often to stain a fence to maintain its quality.
In addition to professional fence staining services, we also provide DIY fence staining tips for homeowners who prefer to tackle the project themselves. We understand that cost is an important factor, which is why we offer competitive pricing and can provide a fence staining cost estimate to fit your budget.
We are committed to providing the best fence staining and repair services available. Contact us today to schedule a consultation with our team of experts and discover the benefits of our professional fence staining services.