Far Beyond Just Maintaining Lawns
At Bass Lawn & Gardens, our expertise extends far beyond just lawn care. We recognize that the ultimate outdoor ambiance requires more than a manicured lawn. The allure of flourishing flowers can elevate and transform any property into a captivating oasis, particularly during the warm seasons of spring and summer. A striking flower bed landscaping in McKinney is not just about the assortment of blooms, but also entails keeping the beds free of unwanted weeds and debris.
Our team at Bass Lawn & Gardens is equipped with the necessary tools and know-how to execute any delicate horticultural task with precision. Let us bring your garden vision to life.
We at Bass Lawn & Gardens have the tools and knowledge to handle all delicate gardening jobs. Allow us to make your dream garden a reality.
At Bass Lawn & Gardens, we offer comprehensive flower bed landscaping and design services that bring life and beauty to your outdoor space. Our experienced landscape designers will work with you to create the garden of your dreams, incorporating the perfect mix of vibrant flowers and lush greenery. In addition to custom flower bed design, we also offer retaining wall solutions to add depth and dimension to your garden. Our retaining walls can be designed to match the aesthetic of your property and provide functional solutions for sloped or uneven terrain.
For those seeking a more budget-friendly option, we also offer stone border design. Stone borders are an excellent way to frame and define your flower beds while providing a clean, simple aesthetic. Our team will work with you to select the right type of stone and design that best complements your property. With our flower bed design services, you can transform your outdoor space into a stunning garden that you'll enjoy for years to come. Contact us today to schedule a consultation and take the first step towards your dream garden.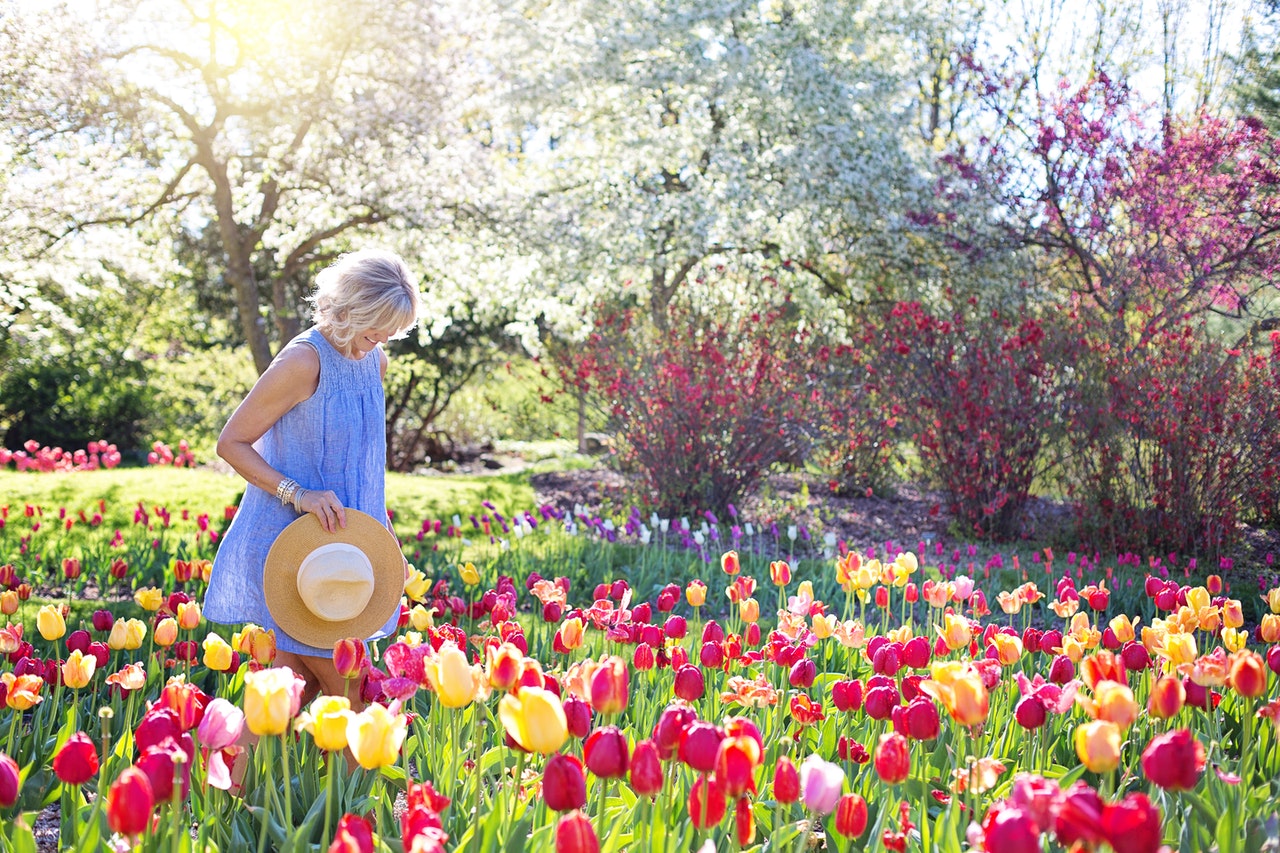 We're dedicated to providing comprehensive flower bed landscaping and maintenance services to keep your garden in top shape all year round. Whether you've recently had a new flower bed installed or are looking to rejuvenate your existing one, our team is here to help.
As the spring arrives and the snow melts away, it can reveal unwanted debris that has accumulated over the winter months. Excessive debris can obstruct the soil from absorbing essential nutrients and strangle the growth of your plants. While a small amount of debris can provide natural fertilization to your garden, it's important to tidy up your flower bed to promote a healthy and thriving environment. Our team will clean up any dead leaves, wilted petals, and decaying branches that accumulate as the seasons change, ensuring your garden continues to look beautiful and well-maintained.
We believe that a healthy and vibrant flower bed starts with proper maintenance. From selecting the right type of mulch to providing essential services like deadheading, our team is here to take care of all your gardening needs.
We understand that the type of mulch you choose can make a big impact on your garden's health and appearance. That's why we offer a variety of mulch options, from organic chipped wood to inert and inorganic options. No matter your preference, we have you covered.
In addition to providing the right mulch, our team also offers deadheading services to keep your garden blooming and full of life. Deadheading involves removing wilted flowers, which encourages new flower growth and conserves the plant's energy by redirecting it away from seed development. This not only promotes a healthy garden, but also gives your property a cleaner, more well-kept appearance.