Christmas Light Installation McKinney
Enjoy a Dazzling Holiday Display Without the Risk or Hassle: Let Our Professionals Light Up Your Home Safely and Efficiently!
The Magic of Christmas Lights
The enchantment of Christmas light installation in McKinney goes beyond mere decoration. With every gleaming bulb, streets come alive, and homes exude warmth and festivity. At Bass Lawn and Gardens, we don't just hang lights – we weave stories of joy, hope, and holiday spirit. Dive into an experience that's more than just visual appeal with the leading Christmas light installation in McKinney. As winter wraps the city in its embrace, let us light up not just your home, but also the hearts of those who behold its festive glow.

Professional Christmas Light Installation McKinney
Diving into a DIY Christmas light project might seem like a fun holiday activity, but the nuances of delivering a flawless display are vast. This is where the prowess of professional Christmas light installation in McKinney stands out:
Safety First: Navigating ladders and rooftops in the crisp McKinney winter can be hazardous. Our trained team handles these challenges with skill, ensuring safety without compromising on the aesthetic.
Artistry & Precision: Designing an enchanting Christmas light spectacle is more than just stringing lights together. It's a blend of creativity and technique. Our seasoned McKinney experts craft designs that harmonize with your home's structure and resonate with your festive vision.
Time-saving: Instead of spending precious holiday hours wrestling with cords and adjusting lights, our dedicated crew gets the job done swiftly and effectively. This allows you to immerse yourself deeper into the Yuletide joy.
Durability: In McKinney, we pride ourselves on using only the finest, commercial-grade lights that are built to endure winter weather and keep your home sparkling all season long.
Post-Season Care: The end of the holiday season doesn't mean you're left with the chore of light removal. Our Christmas light installation in McKinney offers a seamless takedown service, ensuring your lights are safely packed away, awaiting the next festive season.
For a luminous, stress-free holiday, trust the McKinney professionals to turn your Christmas light aspirations into a glowing masterpiece.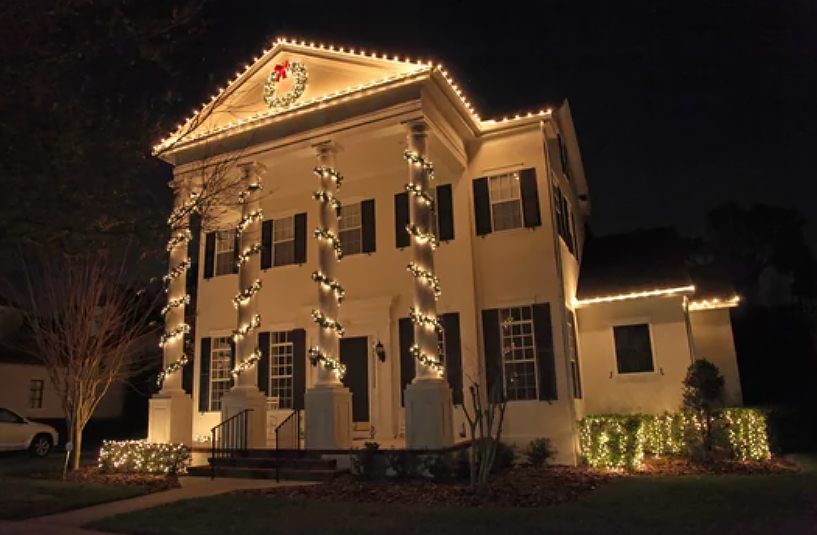 Holiday Light Service Overview
Step 1: Tailored Design Process
Begin with a custom design suited to your home's architecture.
Expert designers assess using provided photos or an in-person visit.
Receive an immediate, no-obligation quote post-assessment.
Step 2: Hassle-Free Installation
Defined start and end dates ensure punctuality.
Commitment to transparent communication every step of the way.
Seasoned team with thousands of impeccable installations under their belt.
Clean and debris-free finish guaranteed.
Step 3: Guaranteed 'Wow' Factor
Installations always on-time and within budget.
Efficient project planning and flawless execution.
Creation of distinctive and unforgettable light displays.
Collaborative approach, working closely with our dedicated team.
Step 4: Assured Quality
Rapid response to address any outages or issues within 24-48 hours.
Quality assurance team double-checks post-installation.
Continuous support in maintaining your festive display throughout the season.
Step 5: Efficient Takedown
Timely and coordinated removal post-holidays.
Complete cooperation to ensure a smooth takedown process.
Safe storage with Brite Nites, prepping your lights for next season's dazzle.

Christmas Light Installation FAQ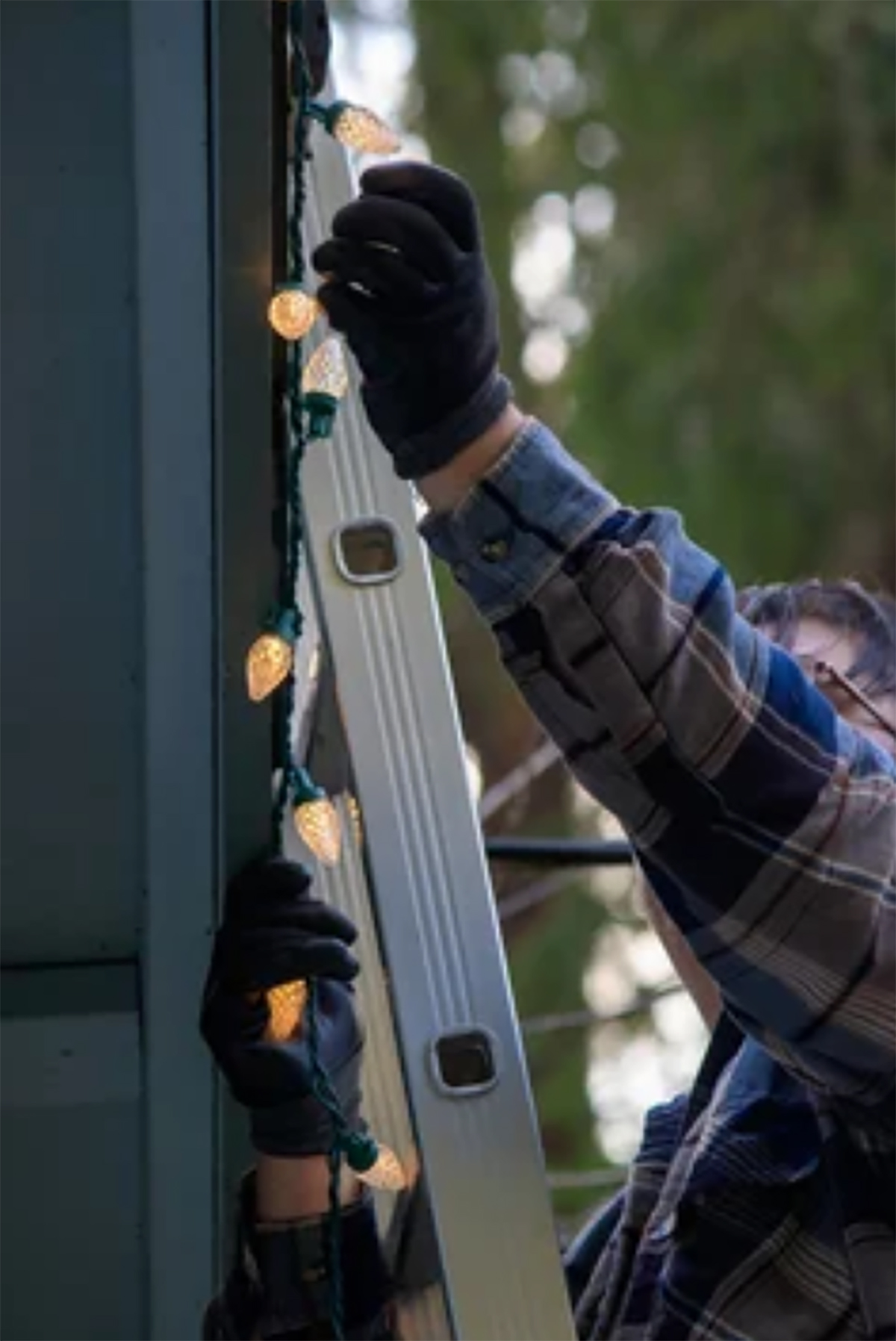 Bass Lawn & Gardens offers year round services to the residents of McKinney, TX. In the spring and summer, we focus on lawn related services like laying sod in McKinney. In the late fall and winter we serve our residential customers by hanging Christmas lights. We look forward to working with our current amazing customers in McKinney and any new customers we can fit into our schedule!